Videos and pamphlets, etc.
Videos, Pamphlets.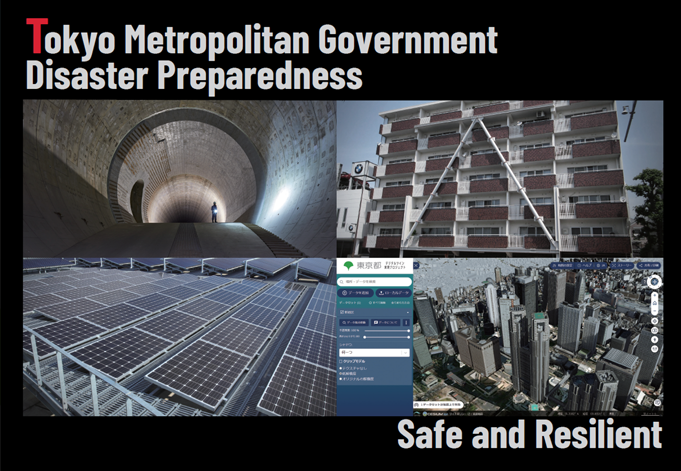 Pamphlet、Video
Tokyo is strengthening its "disaster preparedness" to become a safe and resilient international city. This pamphlet and video introduces Tokyo's disaster preparedness with a focus on wind and flood countermeasures, a theme common to the entire world.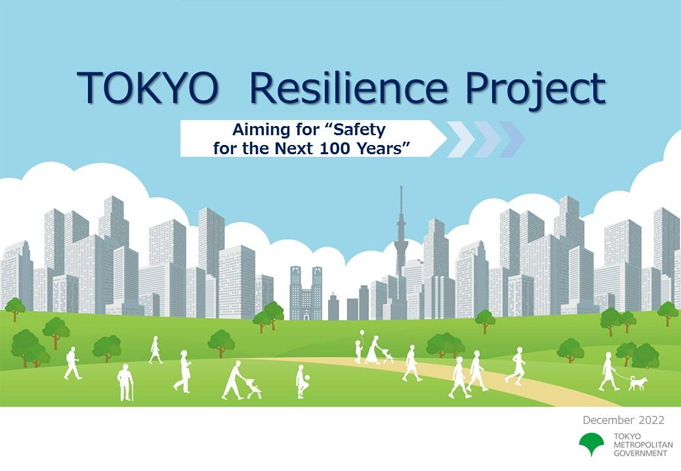 TOKYO Resilience Project
The "TOKYO Resilience Project" aims to ensure the safety and security of its residents against five risks: windstorms, floods, earthquakes, volcanic eruptions, power and communication disruptions, infectious diseases.
Below are Japanese materials only