Disaster Preparedness Tokyo app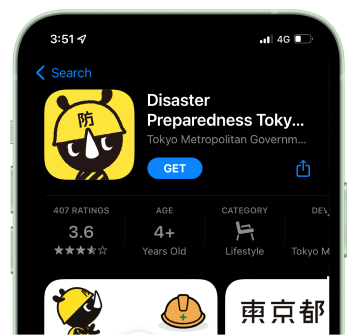 With the concept of "play," "learn," and "use," this app provides basic knowledge on disaster prevention which can be taken in while playing on the app, as well as content useful during a disaster. This app also allows you to select the menus to your liking, with access to useful disaster preparedness information, including content from the disaster prevention booklets "Disaster Preparedness Tokyo" and "Tokyo Disaster Readiness Guide."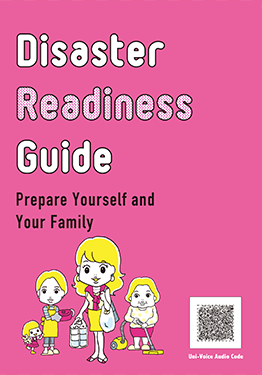 Tokyo Disaster Readiness Guide
"The Tokyo Disaster Readiness Guide introduces disaster preparedness actions that anyone can practice in their everyday lives so that disaster preparedness becomes a part of everyday life. Disaster preparedness actions are suggested from diverse perspectives, including women's views and those of the elderly, the disabled, children, foreigners, sexual minorities, etc.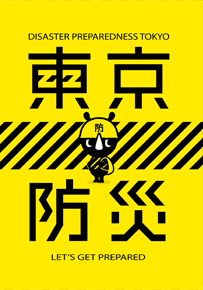 Disaster Preparedness Tokyo
The "Disaster Preparedness Tokyo" booklet contains the latest information on disasters and other information that can be used in various situations in the community, at schools, and at workplaces to further deepen knowledge of disaster prevention.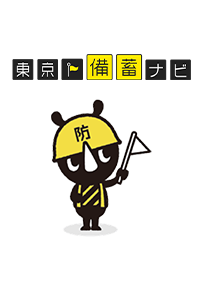 Tokyo Stockpile Navi
For some people, the words "stockpiling for possible disasters" do not ring a bell, and even those who are interested in stockpiling might find it difficult to figure out what and how much they should stockpile. Tokyo Stockpile Navi website provides an introductory explanation of stockpiling, including items recommended for stockpiles.