01. Situation in Tokyo
Due to sudden climatic changes that we have been seeing in recent years, there is a danger of rising temperatures triggering increase in rainfall, rise in sea levels, and more frequent and severe floods and storms.
Rising temperature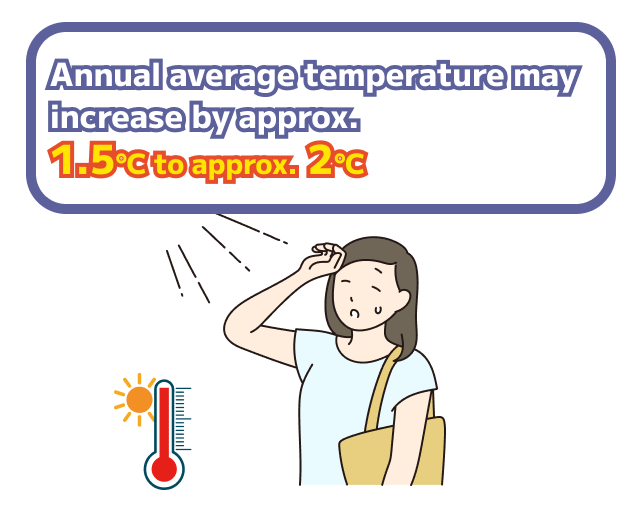 *Simulation of future temperature rise by IPCC. "IPCC Sixth Assessment Report, Working Group I Report." Of the climate responses to greenhouse gas removal scenarios in the report, the case of one based on goals set forth in the Paris Agreement.
Rising sea level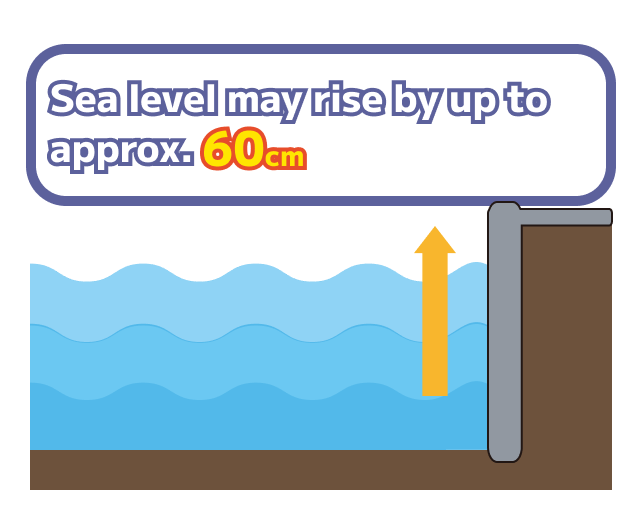 *Based on a 2℃ increase in average temperature. IPCC "Special Report on the Ocean Cryosphere in a Changing Climate"
Increasing heavy rainfall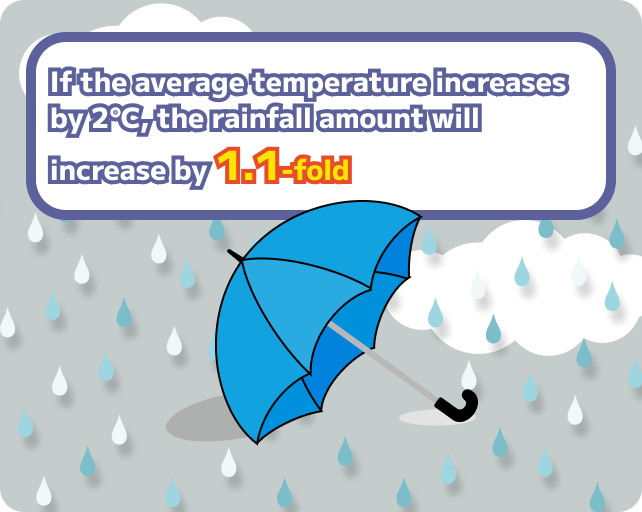 MLIT: "Proposal for Flood Control Planning Based on Climate Change" (April 2021)
02. Vision for a more resilient Tokyo in the 2040s
"Protecting residents from increasingly severe floods and storms"
Residents can live their lives without feeling worried about flood and storm damage, even in low-lying areas and areas alongside rivers or by the sea.

Even if a disaster strikes, evacuation sites and routes have been secured.
03. Addressing each crisis
Flood control measures
Address the amount of rainfall that increases by 1.1 times due to climate change.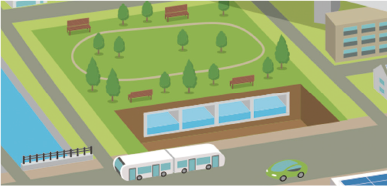 Further promote the development of river revetments and regulating reservoirs to prevent river flooding

Strengthen sewer system facilities to be more water-resistant
Storm surge measures
Respond to the rise in sea level (as high as by about 60cm) due to climate change.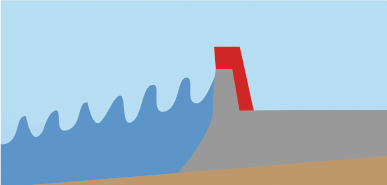 Raise sea walls and river revetments

Use AI to help control floodgates more effectively
Evacuation to higher ground
Establish emergency evacuation sites that can be accessed even by those who are late to evacuate.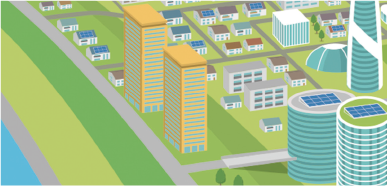 Accelerate urban development that creates higher ground that can serve as emergency evacuation sites

Use elevated sections of Metropolitan Expressways as emergency evacuation sites
Sediment disasters
Prevent the loss of lives and residents from becoming isolated.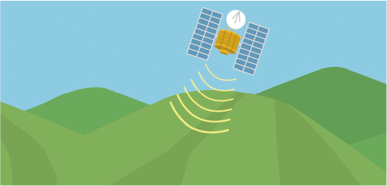 Use satellite data to detect improper embankment

Promote the construction of roads that will serve as alternative routes during disasters in the Tama mountains and the Tokyo islands
Subways, etc.
Ensure that subway users can evacuate safely.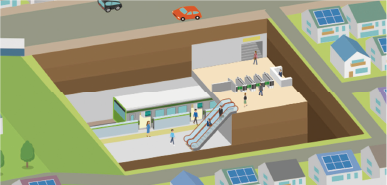 Promote flooding measures for subways, including the installation of watertight gates

Improve evacuation guidance measures for underground shopping centers
Measures for strong winds
Prevent power outages and accidents caused by objects such as signboards that turn into projectiles due to strong winds.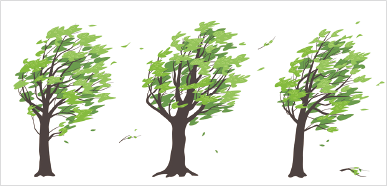 Concentrate work on diagnosing and preventing roadside trees from falling

Carry out early removal of old abandoned houses and promote the work of inspecting signboards to prevent them from turning into projectiles